10 Places to Visit in Omaha This Weekend
Georgetowne Apartment Homes is located in West Omaha and gives you quick access to a lot of fun places to visit. If you are looking for weekend plans that will provide a lot of fun and create great memories, why not stroll through the Lauritzen Gardens, or learn more about the creatures that live in the ocean at the Omaha Henry Doorly Zoo and Aquarium!
There are plenty of things to do in Omaha for everyone to enjoy. Check out our list of favorite places to visit below!
TOP 5 THINGS TO DO IN OMAHA, NE
Located in historic Union Station, The Durham Museum offers a day full of fun and learning. The museum focuses on showcasing history from the region, but also has many rotating exhibits to enjoy. Explore permanent exhibits like the Benson Street Car and Harriman Family Line or check out one of their rotating exhibits. Be sure to plan your visit and don't miss the exciting exhibits coming your way, check out their website today!

801 S. 10th St Omaha, NE 68108

The Omaha Storm Chasers are a Minor League Baseball team based in Papillion, NE and have won back-to-back National Championship Games in 2013 and 2014. Living at Georgetowne apartments grants you easy access to Werner Park where The Omaha Storm Chasers play!

Check out their website today to plan your day in the sun watching the game.
12356 Ballpark Way Papillion, Nebraska


Omaha's Henry Doorly Zoo and Aquarium gets it's name from Henry Doorly, who's wife Margaret Doorly, provided a large donation in honor of her husband. The museum and aquarium has so much to offer that you won't want to miss from exhibits like the Desert Dome to programs like Bring the Zoo to You! Visit the biggest nocturnal exhibit on earth called Kingdoms of the Night, and even visit the largest big cat exhibit in North America and so much more!


3701 S 10th St Omaha, NE 68107

Looking to "escape to an urban oasis"? Then the Lauritzen Gardens is the place for you! Offering many programs, events and even hosting birthday parties, the Lauritzen Gardens is a must see. They offer programs for all ages and even for groups. Be sure to check out their website today to learn more and get your tickets!

100 Bancroft Street Omaha, NE 68108

Anderson O'Brien Fine Art is an art gallery and art dealer near Downtown Omaha that promotes local and national artists. Their gallery features a diverse range of modern and contemporary art, sculpture, fine art, and photography. Visit their website or online gallery to learn more about their artists, upcoming exhibitions, and events. Their Midtown Crossing showroom is on the northeast corner of 33rd and Farnam St. (in the former Hutch location). Please check their website to see when the gallery will be open for viewing.

2200 Dodge Street Omaha, NE 68102
BEST PLACES TO EAT IN OMAHA, NE
Omaha has a diverse restaurant scene. It has international restaurants such as French and Peruvian. Georgetowne Apartment Homes is within walking distance of plenty of chain restaurants as well. You can take a short stroll to Red Lobster, Longhorn Steakhouse, and Chili's to just name a few! Here are some of the best local restaurants in Omaha.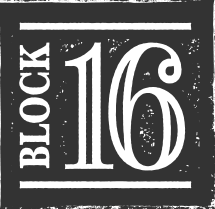 Restaurant, Vegan
Block 16 is imaginative street-food that requires plenty of napkins! They use locally sourced ingredients and offer vegan-friendly dishes. Why wouldn't you want to try this spot? Offering dishes like Pulled Pork Rolls and Duck Duck Goose Fries, Block 16 is a must!
1611 Farnam St Omaha, NE, 68106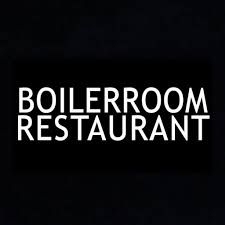 Bar, Restaurant, American
Boiler Room Restaurant is an American restaurant and bar in Omaha, NE. Founded in 2009, this place serves New American and French food. Chef Paul Kulik blends tradition and innovation with dishes like wagyu rib-eye steak with flageolet beans. The restaurant is inside the historic Bemis Bag Building circa 1887.
1110 Jones St Omaha, NE, 68102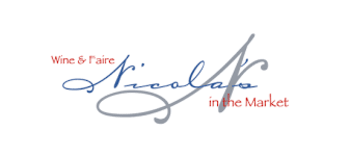 Market, Wine, Italian, Mediterranean
Nicola's Italian Wine & Fare, opened in 2003, is a restaurant specializing in Italian and Mediterranean food. Customers can get panini and pasta dishes, portobello ravioli, or soups. A highlight is a classic lasagna with a Mediterranean twist. Of course, they also have an amazing assortment of wine.
521 S 13th St Omaha, NE, 68102



Market, Restaurant, American
V. Mertz is a fine dining restaurant in Omaha's Old Market District. The contemporary American menu includes beef and fresh fish. Chef Jacob Newton elevates these small plates with the ingredients and preparation. They have a lovely selection of wine and mixed drinks for an evening of pleasure.
1022 Howard St Omaha, NE, 68102